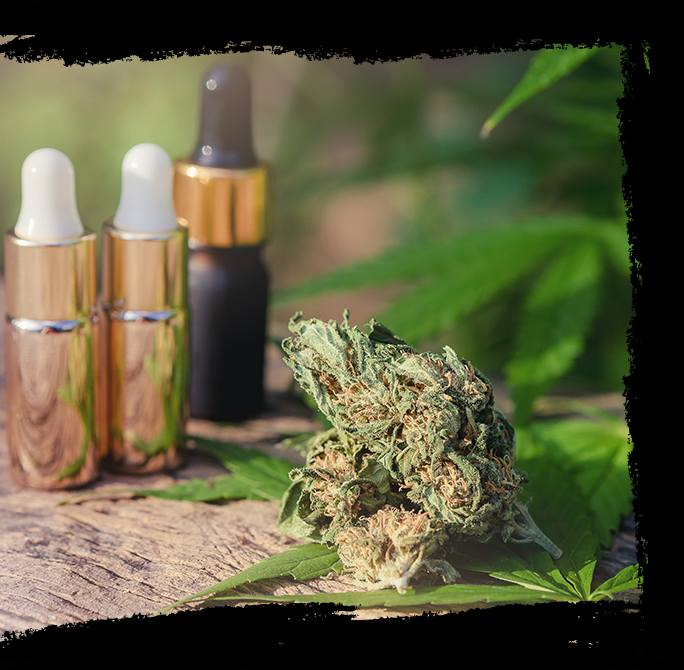 high-quality organic products
Are you looking for the perfect smoking materials or accessories to help you relax, focus, or get into a party mood? We guarantee excellent quality in all of our affordable products!
15 W Wicks Lane,
Billings, MT 59101
Cannabis shops have undergone many changes from when they first opened up—with the legalization of cannabis,you can now find a wider variety of cannabis strains, edibles, and nicotine products than ever before!
Whether you're looking for an exciting recreational opportunity or something medicinal to help you get more relaxing sleep at night, Wild West Wellness has got you covered.
Our goal is to provide you with the ultimate, high-end experience at a fraction of the price! Our organic products are high-quality, lab-tested, and curated using the best selection of cannabis strains available.
Are you ready to begin your journey into the world of cannabis? Our staff is here to help you out! It's important to understand what you expect from your cannabis experience—whether you're a first-time user or a veteran, our highly-trained salespeople will be able to recommend you the best products according to your requirements.
Our Exclusive Products Today
When it comes to cannabis and nicotine smoking products and accessories, Wild West Wellness can't be topped!
With over 3 decades of combined experience in the wellness industry, you know you can rely on us to fulfill whatever your smoking requirements are.
We've got some of the best prices in town, and the best part? You can return anything that you don't enjoy! You won't have to worry about wasting your precious money on a product that didn't give you the experience you wanted. With our wide range of products, including cannabis accessories and glass, bongs, pipes, caviar pre-rolls, edibles, moon rocks,Nicotine disposables, and elf bars, you're sure to find something that gives you a memorable experience.
We've put a lot of effort and energy into creating a welcoming and soothing atmosphere in our cannabis shop in Billings. From the design and lighting to the packaging and presence of staff, we've made sure that you feel comfortable and secure throughout your shopping experience!
Check out your local Wild West Wellness store in Billings today!

Wild West has some really knowledgeable budtenders who knew exactly what to recommend based on my history and requirements. I really enjoyed my experience, and it didn't cost as much as it usually would, especially when the products are such high quality. I'm definitely going to come back here soon
Harry O.
Wild West Wellness provided an experience that out-classes any other local dispensary I've been too yet!
Wilson Kaye
I was blown away by the effects and flavors on some of their unique strain offerings... I didn't know this good of weed could come from Montana!!
Sean Kimminger
I wish all dispensaries had the amount of customer service and knowledge they have there.
Sarah Lockland
Great business and better people. Always friendly and helpful. I tried some of their White Flower Sativa and it was some of if not the smoothest flower I've ever had but was still 30% with good effects. Really cool selection of glass and accessories too!
Cameron Lucero
Stopped in and grabbed a gram of wax today, not only did the guys give me a great deal but it was hands down the best wax I think I've ever smoked. I've been smoking for 10 years and this was the best tasting wax I've ever had. I could still function just fine and loved the high. 10/10 would recommend. They were super professional and chill guys.
Clay Wood
Great staff and product! Today was my first time in and after getting home to try my meds it's definitely my new favorite place.
Babli Roy